BOARD-CERTIFIED 

PLASTIC SURGEON
Dr. Luis Suarez
✔Certified Plastic Surgeon
✔More than 25 years of experience
✔Specialize in Body Lift surgery,
✔Chief surgeon at CER Hospital
✔My Favorite Hobby "Cycling"
"Cycling teaches you how to face problems head-on, finish goals and realize that the journey is the true reward"
BODY LIFT
If you have recently had weight loss surgery; or had it done already, and are looking to get the body you always dreamt of, Body Lift is the procedure for you.
Losing large amounts of weight is exciting and such a positive experience, and takes a lot of strength and determination (congratulations by the way); and is the beginning of an amazing journey.
The goal is to restore the abdomen, buttocks, back, arms and thighs to a more firm and youthful appearance, the removal and lifting of the skin will give you a smooth and contoured figure, and the best result of all confidence.
WHAT OUR PATIENTS ARE SAYING
AFTER A TIJUANA PLASTIC SURGERY IN MEXICO
Facilities & Services
Luxury Hospital
 We strictly follow American hospitals' standards and guidelines. From the initial consultation to the recovery process, the staff is dedicated to making you feel at ease. Get a Plastic surgery in Tijuana Mexico at state-of-the-art facilities.
If you are looking for the best plastic surgery in Tijuana Mexico, you've arrive to the right place. Meet Dr. Luis Suarez to discuss your best options. Give yourself an opportunity to improve your looks and you life.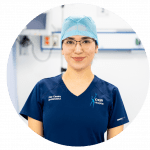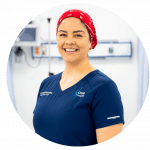 Nayeli González
ANESTHESIOLOGIST